We all have a travel bucket list, don't we?
Well today, I'm going to reveal the top five places I like to visit. 
I'm a lover of food, history and beautiful landscapes, so my choices below reflect this. 
And after you've checked out this post, do share your favorite travel destinations in the comments section. 🙂
1. Scotland
Why do I want to visit?
It's been voted the world's most beautiful country by the readers of Rough Guides – and I couldn't agree more.
From beautiful beaches to crumbling castles, spectacular landscapes to fantastic biking and hiking trails, you'll never run out of awesome things to do in Scotland! 
2. New Zealand
Why do I want to visit?
Well, ever since I watched the Lord of the Rings films, I've been wanting to visit New Zealand.
The country's majestic mountains, magnificent fjords and lush green hills are simply breathtaking. 
3. Turkey 
Why do I want to visit?
There's just so much culture and history in this place. 
Plus, Turkish cuisine is outstanding.
Btw, have you seen how the Turks have their breakfast?
Fit for a king!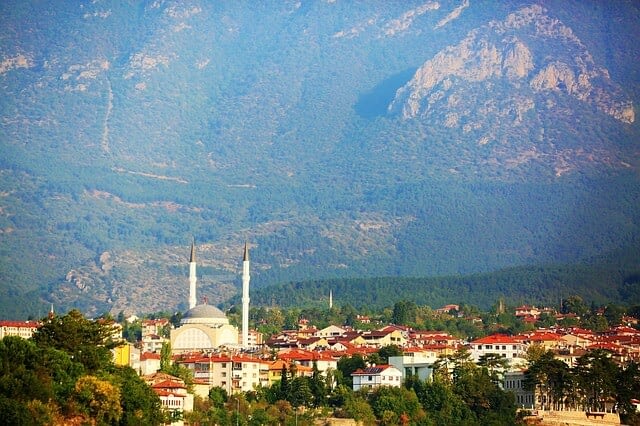 4. Malaysia
Why do I want to visit?
Firstly, everyone in my family and friends circle that has visited this country has come back raving about it.
Every single one of 'em.
Now, I don't know about you, but that's a good enough endorsement for me. 
Secondly, Malaysia has so many delicious, exotic sounding foods I'm eager to try out! 
5. Iceland
Why do I want to visit?
Because of the absolutely stunning scenery.
Several gorgeous landscape pics of this country keep popping up on my laptop log in screen (I've got Microsoft Windows) and they just blew me away.
It's YOUR Turn Now
So what are the Top 5 places on your travel bucket list?
Have you been to any of the wonderful destinations listed on this page?
Sound off in the comments below. 🙂