Beautiful golden beach?
Tick.
Amazing arts and music scene?
Tick.
Plenty of awesome seafood?
Tick.
No wonder Essaouira attracts plenty of yearly visitors and is a hugely popular choice when it comes to day trips from Marrakech!
Rich in history and culture, it has a lovely mix of old and new and affluent and hippy and is a well-developed area for tourism.
Read on to discover the best things to do in Essaouira and how you can enjoy your stay in this incredible coastal town.
Disclosure: Some of the links below are affiliate links, meaning, at no additional cost to you, I will earn a commission if you click through and make a purchase. Thank you for your support!
When To Go To Essaouira
If you're looking to escape hordes of tourists then May and September would be an ideal time to visit Essaouira.
Avoid going toward the end of June, as this is when the world famous Gnaoua Music Festival takes place.
It's a brilliant cultural event of course, but the city is usually packed with people during this time. So unless you're interested in attending the festival, it's probably best to come over once it's over and the crowds have disappeared.
Also, the temperatures here don't really rise above 26 Celsius (80 F) even in the Summer (thanks to the wind that blows year round), so the weather is usually nice and pleasant.
Winters aren't too chilly either, especially during the day. And while it's too cold to sunbathe or go swimming, there are plenty of other activities in Essaouira to keep you occupied.
Getting to Essaouira
There are several ways to get to this lovely coastal city:
If you're planning a day trip to Essaouira from Marrakech, you can make the journey in a shared taxi. But while this is a good way to keep costs down, you've gotta be prepared to wait a while for other passengers to arrive. So if you're on a tight schedule, you might want to skip this option.
If you prefer to travel in a bit more luxury, you can hire a private van with a professional driver.
Obviously, it's going to cost you more, but if you don't mind spending some extra bucks and want to enjoy a relaxing and comfortable journey, go ahead and select this option.
Rent a car and make the trip on your own. The roads are quiet early in the day and the course from Marrakech to Essaouira is a straightforward one, so it should be a fairly easy ride.
Of course, the biggest advantage of taking the DIY route is convenience – you can stop whenever you like, wherever you like!
A hugely popular and pretty reliable option.
CTM and Supratours are the two biggest bus companies in the country and have buses departing from Marrakech to Essaouira on a daily basis.
Sidenote: If you choose to go with Supratours, you'll be dropped off a short distance from the entrance of the Medina in Essaouira, so hailing a taxi to get there is not necessary.
On the other hand, if you're traveling with CTM, taking a taxi is definitely worth it, but be prepared to bargain hard because many drivers will quote ridiculous rates and it might take a while to agree on a reasonable price!
How To Get Around Essaouira
Part of the charm about this town is that it's not massive, so for the most part, you can explore the place on foot.
If you fancy a bit of cycling instead, you can easily rent a bike – just ask the staff at your accommodation for recommendations. 
Petit-taxis are another option and in fact, are the best way to get from the bus station to the riad/hotel you're staying at (although they don't enter the medina).
Things To Do In Essaouira 
If you're wondering what to do in Essaouira, here's a comprehensive list of activities you can indulge in in this beautiful seaside destination:
A beach bum that is. 🙂
Many people flock here to enjoy the city's picturesque beach and you can either relax on the sand and read a book/work on your tan or go for a walk and take a dip in the ocean.
And if this doesn't tickle your interest, you can always opt for a horse or camel ride along the lovely, sandy stretch of seashore.
There's also a series of ruins located at the far end of the beach that's totally worth checking out.
Known as North Africa's 'Windy capital,' Essaouira is a great spot for kitesurfing enthusiasts.
Thanks to the natural geography of this area, the conditions are almost always perfect year round for some serious kitesurfing action!
And the good news is there are several rental equipment stores located just south of the medina, so you can be up and running in double quick time.
If you're into water sports, you'll love it here! In fact, windsurfing enthusiasts from all over the world flock to Essaouira to take advantage of the constantly windy conditions the city offers.
If you're unable to bring over your  own equipment, no worries. Renting is incredibly easy with many reputable companies making available quality windsurfing gear at very reasonable prices.
Not interested in water sports?
It's a great alternative to exploring the area on foot and galloping on the beach and over the dunes as you pass by stunning scenery is a wonderful experience.
Never ridden a horse before?
No problem.
There are several tours that cater for beginners and offer plenty of support along the way, so you'll be in good hands.
Going on a quad bike adventure is yet another way of experiencing the amazing views of Essaouira.
Check out this bestselling tour that takes you on an exciting 3-hour journey to explore the enchanting landscape of this region!
Head over to the harbor and join a fantastic sailing tour that begins at 10:30 AM and lasts for nearly 4 hours. It's a pretty popular trip so it's a good idea to book the previous day.
Sunset cruises are also available and are even better actually – gazing at a sky awash in the brilliant red, orange and gold rays of the setting sun is a spectacular sight indeed!
Oh and during both cruises, you'll be served yummy Moroccan pastries and of course, a cup of refreshing mint tea.
Sign Up For A Local Cooking Class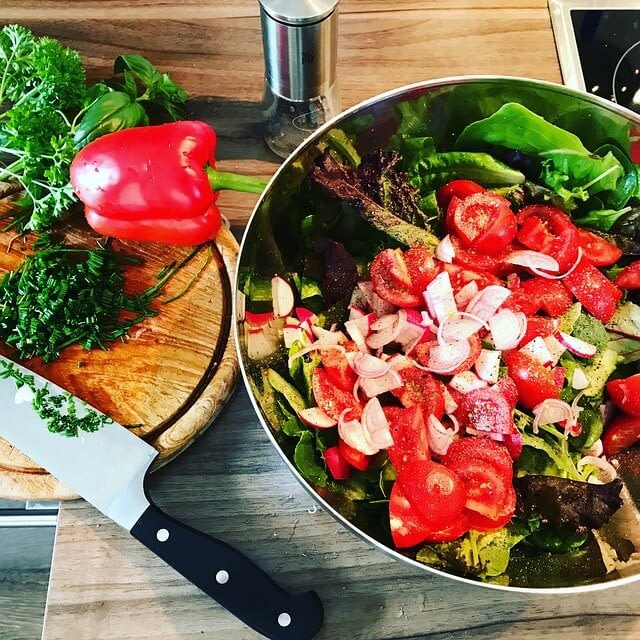 L'Atelier Madada is hands down one of the best cooking schools in the country, so if you're interested in doing this, you'll want to book it well in advance.
The workshop is usually conducted by Chef Mouna (an awesome, fun-loving chef) and you can select from a wide range of dishes off a select menu.
Cooks of all ages and skill sets will enjoy this experience, so don't hesitate to sign up even if you consider yourself a novice.
Cooking class are conducted from 10AM and go on until 2 PM.
A Patisserie class is also available and runs from 3:30 PM until 5:30 PM, except on Sundays.
Pick Up A Bottle (Or Two)…
…of Argan oil that is, not the alcoholic variety. 🙂
You may have seen many shops selling this stuff in Marrakesh and elsewhere. 
And if you've taken a couple Marrakech day trips, you've probably stopped at an Argan oil co-op along the way.
However, most products being sold are either fake/heavily diluted or super expensive.
That said, there are a handful of places that stock geunine, high quality Argan oil.
In Essaouira, try Shop 21 as well as Shop 27 on el-Fechtaly by Souk Jdid.
They bottle and sell the oil being produced by the women grinding the nuts right outside these stores. The products are all fresh and top notch and come labeled with the production date.
There are loads of spice shops in Essaouira you won't know which one to choose!
But in my experience, there are 2 stores you can trust:
This man is an expert in this field so you can buy in confidence.
In fact, several local restaurants in the area purchase their spices from him – another good sign that he only stocks high quality products.
Btw, he speaks very little English and mostly converses in French. But even if you aren't too fluent in French (like I am), you can still get what you want by pointing and gesturing to items (like I did). 
His shop is located at the back of fish and spice market off of Souk Jdid.
You'll find this store on Ave Mohamed ben Abdellah.
Run by the friendly and laid-back Rachid, there are tons of spices available for sale, with prices marked clearly on the jars.
So no bargaining here!
Having said that, if you're purchasing a fairly large quantity, there's no harm in politely requesting a discount.
Purchase Something From Master Thuya Wood Craftsmen
The vast majority of Thuya tree wood products in the country come from Essaouira.
And you'll see numerous shops showcasing a wide range of lovely wooden trinkets, boxes and furniture of all shapes and sizes. However, some of the more elaborate and creative pieces can only be purchased directly from the artists that craft them.
Head over to Derb Koweit or Rue Chbanate (along the city's walls) and you'll spot many of these men busy at work cutting, sanding or running a lathe in dusty little workshops.
Feel free to start up a conversation with them.
You may even get invited inside to take a closer look at their finished products.
And if there's anything you like, go ahead and make a purchase – not only will you be getting a quality, original piece made by the artist himself, you'll also be doing your bit to support independent craftsmen.
There are plenty of family-run nomad stores in Essaouira and a particularly good one is at Grenne Shop, 17 Rue Ibn Rochd.
The folks here are jovial and laid back and are always happy to converse with you.
So don't be surprised if they invite you in for a cup of mint tea and a chat.
You can politely decline and move on, but where's the fun in that?!
Go ahead and step inside their store, then sit back and relax while they regale you with some fine tales and at the same time, masterfully sell you things you weren't even planning on purchasing in the first place!
Of course, you aren't obliged to buy anything, but they're such skillful salesmen though, you'll probably end up getting something anyway – just don't forget to bargain. 
And if someone asks you where you bought it, you'll have a hilarious story to share with them. 🙂
Check Out Various Paintings 
If you're an art lover, you're in luck because Essaouira has several lovely art galleries that you can visit.
You're going to be amazed at the variety of painting styles here!
Many are actually native to the area, which is pretty awesome, right?
Anyway, if you're interested in viewing all of these different styles under one roof, head over to Galerie La Kasbah located on Rue de Tetouan – there are plenty of signs as you near the place so it isn't hard to find.
You'll also find a number of cooperatives showcasing the work of local artists, with many of them being owned by the men themselves.
Continuing our art theme…
If you want to to check out some really funky sculptures, head over to the workshop and store found about a 100 yards after Bab Marrakesh, towards the west of the medina.
It's run by a gifted artist named Rachid who spends his time whipping up some truly interesting creations using various bits and bobs you'd normally find dumped in a garage.
You're guaranteed to find some interesting and highly unusual pieces here.
If you haven't tried a traditional Moroccan steam bath, you can do so in Essaouira.
Opt for a scrub down with black soap – it's pretty darn good and will leave you feeling super clean and really energized.
Two places to consider are Hammam Mounia and Hammam de la Kasbah, which is strictly for females only.
If you're planning on staying in the area for a while and would like to undertake a short Essaouira day trip, consider checking out Sidi Kouki – a wonderfully peaceful little village just 30 mins away.
And while you can indulge in surfing, camel/horse riding and quad bike riding, it's so relaxing here, you'll probably want to spend the afternoon just curled up in a hammock!
What To See In Essaouira 
Fishing Port + Fishing Markets
Essaouira was a major fishing town in the country during the mid 1990s and the port and markets form an integral part of the city's identity.
When you head to the harbor, you'll see rows and rows of colorful (mainly) blue boats – a very eye-catching sight indeed.
Walk a short distance away from the port and you'll come across many fishermen selling a wide range of super fresh seafood that you can buy and have cooked/grilled on the spot for you to enjoy. 
Btw, there are 2 fish markets in Essaouira – one that's right by the harbor and another one on Avenue Mohamed Zerktouni.
Visitors to the latter purchase the seafood of their choice and then usually pop into a nearby restaurant to have it prepared for them for a small fee. 
While the medina at Essaouira is smaller than the one in Marrakech, it's also less noisy and a lot more laid back.
Long cobbled alleyways are lined with shops selling everything from eye-catching rugs and carpets to colorful shawls and scarves, handmade wooden craft items, beautiful ornaments, leather goods, paintings and traditional musical instruments.
Many of the stalls offer fixed rates, so if you aren't too keen on the haggling process, you'll enjoy shopping here. Even the stores that don't display prices start their bargaining at a reasonable level.
You'll also find plenty of food stalls, cafes and restaurants all serving delicious local fare at relatively inexpensive prices.
And although it's best to explore a Moroccan medina without a fixed plan, it's worth knowing that there are 2 main streets here – Avenue Mohamed Zerktouni and Avenue Sidi Mohamed Ben Abdallah.
So if you lose your way, just come back to these two points and start over again.
The largest rural market in Essaouira takes place every Sunday in Had Draa, which is around 30 km from the city.
People from all over the region gather here each week to sell their crops, livestock and handmade crafts.
The event also serves as a meeting point for locals and plenty of chatter and gossip is exchanged in tents and cafes over steaming hot cups of min tea.
Come here to gain a fantastic insight into the daily lives of Berbers in the countryside and also to watch first hand the process of bartering and buying and selling of fresh produce and livestock between natives.
Known as the 'Gardens of Essaouira,' this is a lush green oasis that's a fairly short drive from Had Draa.
At the village, you'll find beautiful palm trees along with several pomegranate and olive groves. Corn, onions and other crops such as 'slaoui' – a Moroccan veggie that's usually used in the preparation of various tagine dishes – are also grown here.
It's a lovely, relaxing place so make sure you stop by here after a tour of the market.
Make sure to bring your camera along when you take a stroll along the old Portugese ramparts because the views are fantastic, especially during sunset!
Several ancient cannons line the cobbled walkway and make for great photo opportunities.
Btw, we found the best vantage point is from the northern side of the ramparts and if there aren't any crowds, you can easily spend a good 20-30 mins here enjoying the views and atmosphere and watching the waves crashing into the rocks.
Below the ramparts, you'll find numerous shops displaying lovely craft works by local artisans – definitely worth a look-see, especially if you're looking to pick up some hand-made souvenirs and trinkets.
Sidi Mohamed Ben Abdallah Museum
This fine, re-purposed 19th century property houses a modest collection of jewelry, tools, pottery, weapons and musical instruments that all give an insight into the history of this area.
The latter in particularly, is very interesting.
For lovers of architecture, there's also a photography exhibit worth checking out. Oh and if you're into photography or social media, the magnificent main staircase in the building is totally Instagrammable.
While this museum isn't one of those must see places in Essaouira (especially since an admission ticket costs 70 MAD), if you've got some time to kill, go ahead and pay a visit.
Gnaoua (Gnawa) World Music Festival
This massively popular event is held every June and transforms a laid back seaside town into a happening musical center.
If you happen to visit Essaouira during this period, you'll be in for a real treat! 
Gnaoua music can be described as a nice mix of Sufi, Berber and sub-Saharan African religious songs and tunes.
In addition to top Gnawa artists, pop, jazz, rock and contemporary musicians from all over the world gather here to entertain up to 500,000 people over the course of 4 days – and with the majority of performances free to visitors, you'd definitely want to make a beeline here if you're in the neighborhood. 
Where To Eat In Essaouira
This is a fishing town so in addition to the usual Moroccan dishes, expect lots of yummy seafood.
And there are plenty of restaurants, cafes and tiny little eateries serving a wide range of delicious food and catering to all budgets, so you're in for a treat.
With that said, here are some of the best places to eat in Essaouira:
> Head to the Port
You'll find loads of stalls set up just before the port on the rampart thoroughfare, all displaying heaps of fresh seafood that you can choose and then have cooked right in front of you.
Sidenote: Always negotiate the rates and make sure you and the vendor agree on the final price before placing your order.
The grilled sardines here are lip-smackingly good so definitely pick up a plateful of this along with lobster, a few langoustines, a handful of shrimp, a couple of giant crabs and anything else that catches your eye.
Everything's then grilled BBQ style and served with a few sauces and accompaniments.
Btw, seagulls fly overhead so watch out for unwanted bird droppings landing on your meal!
> Make a beeline for Souk Jdid (The Fish and Spice Market)
If you're on a budget, feel free to skip the port and go here for the same experience, but at a lesser price.
Just off the souk, turn to the left with your back to the ocean – you'll see two entrances leading to a half-hidden square that accommodates a busy fish market surrounded by numerous spice shops.
Pick any seafood you like, purchase it (once again, negotiate for the best price) and then take it to the restaurant located in the corner of the square, where they'll grill everything and serve it to you with juicy olives and fresh bread. 
Yummylicious!
Sidenote: If you'd like for a local to accompany you when buying your seafood (because they can help you snag a good deal), walk all the way to the back-left corner of the restaurant and request someone to accompany you. They'll give you tips on the best seafood to purchase and help you get a fair price.
> Chez Karim (Ben Laghazi)
In case you're wondering…
'Where do locals eat in Essaouira?'
…well, they go here!
While the vast majority of tourists tend to avoid local eateries (for various reasons), if you look past the shabbiness and ugly decor, you'll be able to enjoy authentic Moroccan cooking that's truly fantastic and often times, miles better than the food served at more trendy restaurants.
Chez Karim is a great place to head over to if you're in the mood for some amazing local grub.
You can either tell them what seafood you prefer and they'll buy it for you and prepare it or you can bring what you've already purchased and request them to cook it for you.
If you decide to go with the first option, you'll discuss your budget, make your payment in advance and then inform them what time you plan on returning to eat.
We ordered grilled sea bass and shrimp – both were grilled to perfection and served with bread, olives and tomato salad.
It was a scrumptious meal and very inexpensive to boot.
> Cafe Berbere
This small, family-run restaurant only has a handful of tables and a limited menu, but is always packed with hungry customers.
And there's a good reason for that – the food here is absolutely amazing and will be one of the most authentic meals you'll enjoy in the country.
I loved their fried sardines and the Moroccan salad was so fresh and beautifully seasoned.
All of the meals are reasonably priced and the women who cook the meals right above you are very welcoming and cook everything to order.
Do make it a point to drop by here – you're sure to love their food.
> Riad Chbanate 
The cool thing about dining at this riad is that you do not have to be a guest to eat here.
Simply turn up by late morning (the latest) and meet with the chef to discuss what you're keen on trying out. They'll take care of all the shopping and then prepare the dinner of your choice using super fresh ingredients.
You'll be seated by their indoor fireplace or in the courtyard and can savor a lovely multi-course meal complete with music, wine and candles.
What's not to like?
> Triskala Cafe 
Decorated in a wonderful mix of modern art, traditional stone and classic music and movie posters, this cafe is an ideal place if you're looking for a moderately-priced lunch in a relaxed atmosphere.
The menu is simple and very straightforward:
2 courses are offered daily – one vegetarian and one with meat.
The dishes for each course keeps changing though – on the day we dined, we were given the option of falafel with vegetables or seafood bastilla.
Being a massive seafood fan, I chose the latter, while hubby had the former. Both dishes were of a great quality, super tasty and very cheap.
Oh and this cafe aims to be eco-friendly and only serves local produce, which is another huge plus point.
> La Table Madada
Renowned for their French-Moroccan fusion food, this restaurant is for those that are seeking something fancy and a little bit different.
For instance, you can sample delectable spider crab and avocado tartar infused with just a hint of argan oil.
Or you can feast on perfectly grilled, juicy Tiger prawns served alongside Taliouine saffron rice and a classic Moroccan charmoula.
Tapas are also featured on the menu.
La Table Madada is a very popular choice among fine dining patrons, so if you're planning on coming here, it's a good idea to make a reservation beforehand.
> The Loft
Fed up of having tagines and couscous all the time?
Then you'll want to check out The Loft.
Tucked away inside the medina, this little restaurant provides a nice alternative to the standard Moroccan fare. It's a tad pricey but the food is excellent and they have tons of fantastic vegetarian options too, so well worth a visit.
Try the Monkfish served on a bed of rice with guacamole – it's cooked to perfection and is absolutely fab. The sliced eggplant with goat cheese is equally awesome. And the crackling chicken is just as amazing!
The Loft has some of the best food in Essaouira, so do drop by at least once. We thoroughly enjoyed the dishes here and I'm pretty sure you will too.
> Yoo
This delightful cafe is located in the heart of the medina and is a great choice if you want something quick and healthy.
It's very small and there are only limited seats, but don't let that put you off.
A wide range of sandwiches, veggie burgers, fresh-pressed juices, milkshakes and frozen yogurt are featured on the menu and vegetarians in particular are going to love the selection of food available here. (They have vegan and gluten-free options as well).
The staff are multi-lingual and very friendly and the owner himself is a lovely gentleman who is more than happy to chat and offer recommendations.
Sidenote: Try the Shrek milkshake. Consisting of chocolate, cinnamon and banana, it tastes great and is super refreshing.
Where To Stay In Essaouira
Riads (large traditional houses that have been converted to small hotels) are hands down my favorite type of accommodation in Morocco and you'll find tons of them in Essaouira's medina.
Often times, they are located deep inside narrow, winding alleyways and you'll usually be given a helping hand with your luggage since large vehicles cannot gain access inside.
It's no big deal though because once you enter your riad, you'll realize why it remains a popular option compared to luxury hotels and villas.
It's quiet and cozy and worlds away from the hustle and bustle outside.
Every room is unique and the decor is a mix of beautiful tile work and traditional Moroccan paintings and embellishments.
And best of all, there are various rates to suit various budgets.
With that said, here are the best places to stay in Essaouira, in no particular order:
Tucked away in a narrow alley in the Mellah (the old Jewish Quarter in Essaouira), Dar Liouba is conveniently located a short walk away from the port, beach and souks, making it an ideal base from which to explore everything this area has to offer.
A homely, 3-storey riad that once belonged to a local Imam (religious leader), the property is now managed by a delightful French couple and houses a handful of lovely rooms, a living room, a cozy patio and a rooftop terrace with magnificent views of the Medina.
Breakfast is served upstairs and usually consists of tasty pastries, cold cuts, fresh crepes, homemade jam and French coffee.
Home-cooked evening meals can be prepared upon request and are served downstairs at the main dining table.
Alternatively, if you want to eat out, you can always ask for recommendations from the owners who are super friendly and extremely helpful.
One of the best riads in Essaouira, this place is a popular choice among travelers looking to stay close to all of the action.
A mere 5-min walk from the traditional fishing port and lovely sandy bay, this excellent accommodation has  gorgeous rooms, two roof terraces, a cozy library, an exterior courtyard garden and a beautiful living/dining room – all restored to an exceptionally high standard and tastefully decorated with interesting furniture and artwork.
Breakfast is included and is a typical Moroccan spread consisting of fruit, mint tea, eggs, pancakes and yogurt – everything's prepared fresh by the cook and is totally yummy.
Evening meals are available on request.
As for the staff, well they're friendly, attentive and super helpful and will go out of their way to make sure you're comfortable during your stay.
With the beautiful beach just 350 yards away, the traditional harbor and ramparts within walking distance and plenty of souks and restaurants nearby, this family-run riad is excellently located and a brilliant option if you're wondering where to stay in Essaouira.
It has a lovely inner courtyard and the rooftop terrace offers very nice views of the ocean.
The rooms are simple but comfortable and the breakfast that's included is fresh and delicious.
And the icing on the cake is the staff who are all friendly and extremely helpful.
A 10-min walk from the gorgeous sandy beach and conveniently located near numerous shops, cafes and restaurants, this riad is yet another popular choice when it comes to the best places to stay in Essaouira.
And it's a really lovely place with thick stone walls, pretty rooms and a colorful and eye-catching decor.
The biggest plus point here though is the staff – they take excellent care of you and are ready to help you with anything you might need.
As always, breakfast is a hearty spread and includes fresh croissants, boiled eggs, bread and yogurt.
And the cool thing is you can decide where you want to have it – in your room, in the dining room or on the rooftop terrace with splendid views of the sea.
To Sum Up…
This relaxed and beautiful coastal area offers something different to Marrakech and is well worth visiting at least for a day.
I've done my best to highlight all of the exciting things to do in Essaouira and I hope you use the information in this guide to plan your trip here and enjoy your time to the fullest.
Happy travels!