Wondering what to get for the traveler in your life?
Well, the good news is there are plenty of great gifts for travel lovers available online.
On the flip side though, picking the right one can prove to be a bit tricky.
That's where this guide comes in handy.
It contains a comprehensive list of the best travel gifts currently available.
You'll find fun ideas for both men and women as well as fantastic options for different budget levels.
More importantly, every item featured on this page are presents that the recipient will actually want.
So if you'd like to give something that's practical, useful and long lasting, this guide should help you nail down a suitable travel gift for him or her.
Let's dive right in…
Note: This post contains affiliate links, which means I receive a small commission if you make a purchase through them, at no extra cost to you. This helps me keep this site up and running and bring you useful content. Thanks so much for your support!
14 Best Travel Gifts Under $50
Looking for some cheap gifts for travel lovers? 
Keep reading to discover 14 inexpensive presents you can give to your favorite wanderluster. 
And here's the best part:  
While the cheap travel gifts ideas listed below may be fairly cheap, they are by no means poor quality. So you can confidently gift them to your loved ones. 
> 1. A Super Comfy Sleep/Eye Mask 
Let's face it:
Many folks have a hard time sleeping on planes (especially on long haul flights). 
A well designed sleeping mask helps remedy this by offering comfort and keeping the light away. They are among the most popular cheap travel gifts out there and would make an ideal present for a frequent flyer.
> 2. Universal Travel Adapter 
Isn't it so darn frustrating when you travel to another country and find that you can't charge your phone because the socket is completely different?
It'd be so much easier for us if they're standardized just like charging cables, right?
Thankfully, there's an awesome solution.
These little gadgets can be used worldwide as they adjust to fit any socket, making it incredibly easy for you to charge anything that needs to be charged.
Lightweight and compact, this is one of the best gifts for travelers that carry multiple tech devices on their trip.
> 3. Travel-sized Make-up Brushes 
When considering travel gifts for women, why not consider mini make-up brushes?
While I'm personally pretty low maintenance when it comes to powdering and applying cosmetics, I know plenty of friends and family members who take the time to ensure their makeup is always on point, even while traveling.
And these ladies are bound to appreciate a product like this because it's useful, small, portable and also environmentally-friendly.
> 4. Fast Drying Microfiber Towel 
What's the best gift for frequent travelers, you ask?
Well, how about microfiber towels?
A boring choice?
Hear me out.
Unlike standard towels, microfiber towels are amazingly lightweight, super absorbent and dry incredibly quickly, which make them a great accessory to take with you when camping, hiking or backpacking.
They can also be used as a makeshift yoga mat when you're out and about.
Talk about versatility, eh?
> 5. BPA-Free Hydro Flask 
Yes, these are a tad more pricey than your average drinks bottle.
But you get what you pay for.
Not only is a Hydro flask an environmentally friendly product, it also does a fantastic job keeping your hot drinks hot and cold drinks chilled far longer than any other vacuum flask. I recommend this one. 
Hands down one of the most useful travel gifts under $50.
> 6. Cabeau Evolution S3 Travel Pillow 
Considered by many as the Ferrari of head support when it comes to travel pillows, this luxury, high quality item lets you enjoy business class comfort on economy class flights.
It offers superior support for your head, neck and chin and it can even be strapped to the wearer's headrest for extra comfort and stability.
In fact, the only thing missing from the Cabeau Evolution S3 is a built-in massager!
> 7. Mini Travel Iron  
Generally, if an outfit needs quite a bit of ironing, I don't include them in my suitcase.
Because let's face it:
Who wants to do a load of ironing while on holiday?
That said, not everyone is as lazy as I am, which is why they choose to use a mini travel iron. 🙂
In fact, it's a very popular option among gifts for business travelers keen on ensuring their clothing is crisp and wrinkle-free at all times. 
A small-sized steam iron is portable, won't take up space inside a suitcase and is usually dual voltage, which means it can be used in any country.
In other words, it ticks all the boxes, so you can't go wrong with this one. 
> 8. Anker Powercore Slim High Capacity Portable Charger
Picture this:
You're strolling around in an exotic city and decide to take a quick video clip of the sights and sounds using your phone.
Unfortunately, halfway through, your battery dies and your phone automatically switches off.
Now you could either run all the way back to your hotel to re-charge it or you could easily plug it into this Anker portable charger and save yourself a whole lotta time and hassle.
It's so small it can easily fit inside your pocket right next to your phone. Plus, it holds enough charge for at least 3 full recharges.
Awesome.
Bottom line:
When thinking of good gifts for travel lovers, it's worth considering purchasing a top notch power bank. 
> 9. High Quality Traveler's Notebook
A journal is like a treasure trove of memories, full of all the fun, not so fun and downright bizarre things that you may experience while on holiday.
And they make wonderful gifts for travel enthusiasts that love recording their thoughts on paper, so they can always refer to them later on.
For a fancier option, choose one that's leather bound and features high quality craftsmanship. 
> 10. Bluetooth Smartphone Camera Remote Control 
Don't know what to give a solo traveler?
Well, a bluetooth smartphone camera remote control would be an excellent idea, especially if they're big into photography and are an avid Instagrammer as well.
It's a pocket-sized gadget (which is really convenient) and enables users to capture gorgeous photos (including selfies) and amazing videos absolutely hands-free. 
> 11. Compression Packing Cubes  
When talking about unique travel gifts, it's worth mentioning compression packing cubes.
These handy suitcase organizers offer two great features:
Firstly, all of your outfits can be neatly separated for quick and easy access.
Additionally, the compression of your garments results in more space, which in turn allows the recipient to pack any extra items they may want to take along on their trip. 
> 12. Sleeping Bag Liner   
Planning on snagging some travel gifts for friends?
Why not consider getting them a spacious, ultra-comfortable sleeping bag liner?
They'll find it especially useful if they camp out frequently or stay at hostels during their trips.
Armed with this product, they no longer have to worry about bulky bed sheets or dirty sleeping bags and instead, can enjoy a relaxing sleep even when during chilly nights. 
> 13. Collapsible Water Bottle  
I'm a massive fan of collapsible water bottles.
First off, having one at an airport comes in super handy because the vast majority of airports have water bottle filling stations or drinking fountains you can use for free.
This means you don't have to spend extra money purchasing little water bottles, which can be pretty expensive.
Additionally, they're really environmentally-friendly compared to single use plastic bottles.
Furthermore, because collapsible water bottles are…well…collapsible, they take up very little space in your bag when they're empty.
All in all, this is a popular option when it comes to world travel gift ideas and would certainly be an extremely useful addition to any traveler's suitcase.
> 14. Electronics Organizer 
As someone who carries quite a few charging cables, SD cards and various other techy bits when traveling about, it's great to have something to keep them all in one place.
That's why an electronics organizer is easily one of the best travel gifts for tech-savvy people that want to save space, while being able to take all of their gadgets with them.
From cords and cables to mini cameras and tablets, this convenient pouch holds plenty of items and is the perfect present to help them keep their electronics in order. 
5 Best Gifts For Travelers Under $100
If you have a bigger budget and are interested in checking out more expensive travel gifts, you should find the following selection helpful. 
All of these items are useful and practical and are things that any avid traveler would actually want and use.
> 1. Fujifilm Instax Mini Instant Camera
While most folks these days store their photos on their smartphones, there's nothing like having physical printed snapshots of the memories and experiences you capture on camera.
That's why the Intsax camera is so popular.
Small and stylish, you can use it to take loads of fun polaroid photographs that print instantly. Ideal for today's instant gratification crowd!
> 2. LifeStraw Go Filtered Water Bottle 
Forget carrying boxes of iodine tablets and lugging extra water bottles.
The next time you go hiking, camping or backpacking, simply arm yourself with a LifeStraw filtered water bottle. It does a splendid job in removing protozoa and bacteria from streams and lakes and produces refreshingly clean water for you to drink – every single time. 
This makes it one of the top travel gifts you can give hiking enthusiasts and eco-conscious travelers.
> 3. Jaybird Vista True Wireless Bluetooth Headphones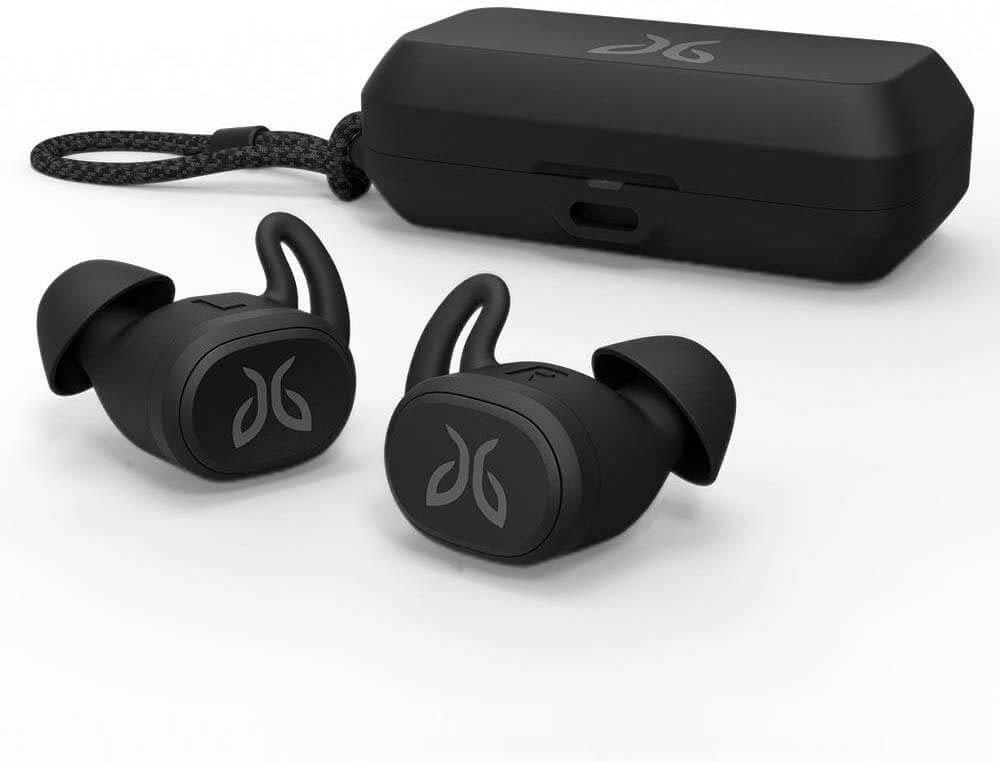 These next generation headphones are fantastic because they're designed to firmly stay on even while you're being active – this way, you never again have to scramble around trying to find a missing earpiece.
Boasting superb sound quality and excellent playtime, these top notch earphones are waterproof and can be used when exercising, jogging, running and hiking.
Ideal for both active folks and music lovers. 
> 4. JBL Flip 4 Bluetooth Speaker 
As far as fun travel gift ideas go, this one is right at the top of the list.
If you're chillin' on a beach, traveling in a tour bus or going on a long road trip and want some great music to get the mood going, you're going to find the JBL Flip 4 Bluetooth Speaker very useful.
Simply connect your phone, play your favorite soundtrack and you'll have an instant party!
And if your playlist runs out of steam, you need not worry because you can easily connect someone else's phone and continue having a good time. 
The sound quality on this speaker is fabulous as is the battery life. Plus, it's sturdy, waterproof and portable, making it a brilliant choice as a present. 
> 5. Anti-Theft Backpack 
Although I haven't had things stolen from me on my travels, I know lots of people who have been pick pocketed. So this has made me way more cautious when I'm wandering through new places with my backpack and gear.
And while it's always good to remain vigilant, trying to stay super focused and alert every single minute can prevent you from relaxing and exploring your new surroundings.
That's where the anti-theft backpack comes in.
It has zippers on the back (all neatly ticked away inside) instead of being on the front like your standard bag. 
A simple, but brilliant concept! 
Oh and it's waterproof and has several other useful features like secret pockets and a USB charging port + cable. Some designs also include a separate compartment for your laptop.
All, in all, an anti-theft backpack is a terrific choice when trying to decide on travel gifts for friends as well as for family members.
6 Best Luxury Travel Gifts That Are Sure To Please 
Planning on buying an expensive gift for that special someone?  
Well, first off, lucky them! 🙂
Secondly, while there are loads of pricey products on the market, I've only featured the very best on this page. 
So whether you're looking for luxury travel gifts for him or luxury travel gifts for her, you should be able to find a suitable present from the list below.
> 1. Sony RX100 V11 Premium Compact Camera 
This is an exceptional pocket-sized digital camera that's packed with tons of superb features.
For starters, it's incredibly lightweight, has a tilting touch screen, powerful zoom capabilities and lightning-fast autofocus. It also produces superior 4K HDR quality videos and comes equipped with a fancy Carl Zeiss lens, which results in exceptional photographs. 
Bottom line?
The Sony RX100 V11 is a highly sought after compact camera and is easily amongst the best gifts for people who travel. 
> 2. Bose QuietComfort 35 11 Noise-Cancelling Headphones 
The noise cancellation levels (there are 3) on the Bose QuietComfort 35 11 are simply world class.
It does a splendid job in blocking out all of the outside noise, resulting in fantastic listening experiences in practically any environment.
In fact, I'd go so far as to say that this is probably one of THE best noise cancelling headphones on the market. 
Aside from this, it's Alexa-enabled for voice access to music and other information, offers hassle-free bluetooth pairing, has a battery life of up to 20 hours and provides a comfortable fit for the wearer.
In short, this product is a solid buy. 
So in case you're wondering…
'What are the best gifts for travelers?'
Well, you've now got your answer. 🙂 
> 3. Mini Drone with Camera 
Know somebody that loves taking loads of photos and videos of their travels?
Then why not gift them with a drone. Sure, it can be expensive, but it's also the ideal luxurious present for that special someone you're looking to spoil.
The DJI Mavic Air Drone in particular has received rave reviews for its brilliant technology and features, ease of use and superb build quality (it's durable, fordable and portable). 
In fact, many customers state that this product is easily one of the best travel drones on the market, so you know it'll be money well spent. 
> 4. All-new Kindle Oasis 
As a total bookworm, I was one of those folks that refused to buy into the concept of e-readers because I believed there's nothing quite like holding a physical copy of a book in your hands.
And while my belief still stands, I've come to realize the many advantages an e-reader offers, especially when you're traveling around. 
For instance, books can be heavy and take up a lot of room in your bag. On the other hand, a digital reading device such as the Kindle Oasis is incredibly lightweight, holds several collections of books and is also equipped with lots of other handy features.   
Speaking of which…
If you have a family member or friend that loves traveling and reading, Amazon's all-new Kindle Oasis could be one of the best luxury travel gifts you could give them.
There's a lot to like about it.
The screen quality is outstanding, it's waterproof (so you can relax and read by the pool or in the bath), you have instant access to millions of books, newspapers as well as audiobooks and it offers Audible as well, so you can even connect it to a Bluetooth enabled headphone/speaker and switch seamlessly between reading and listening. 
> 5. The Latest GoPro Camera 
If you're into action cameras, you'll know that GoPro is a serious player in this space.
Their products are massively popular and the company's constantly upping their game by regularly releasing top quality cameras to the market.
The latest model, GoPro Hero 8 is yet another winner. 
It sports a more streamlined design (which makes it even more pocketable) and offers 3 levels of stabilization (On, High and Boost), LiveBurst (allows you to record the moments seconds before and after you snap a shot, so you can pick the best single frame for your photo), Night Lapse Video (in super high quality), Live Streaming in 1080p (oh yeah!) and a host of other awesome features for the price. 
This one's definitely going on my list of top christmas gifts for travel lovers for 2020. 
> 6. SanDisk Extreme Portable External Hard Drive 
While there are plenty of options available online, my vote for best portable external hard drive goes to SanDisk Extreme. 
Compact and pocket-sized, it's a solid product that's drop, dust and water resistant and compatible with both Windows and Mac. Furthermore, it has up to 2 TB of storage space and offers high-speed transfers of up to 550 MB (which lets you offload hi-res pics and videos in a jiffy).   
So if you're looking to get something tech-related from a range of best luxury travel gifts, this would be a great choice. 
12 Best Travel Gifts For Her That She's Sure To Love
Looking for some awesome gift ideas for a traveling woman? 
Well, I've got you covered.
I've gone ahead and rounded up some amazing presents based on what I've received myself or given to others. Every item on this list is stylish, practical and lightweight and is sure to please the wanderlust-loving lady in your life. 
So with that said, here are the best travel gifts for her in 2020:
> 1. Travel Hair Dryer 
If you know someone that doesn't fancy using the hair dryers found in hotel bathrooms, giving them a portable hair dryer would probably be a good idea.
They're compact and don't take up much space in the luggage, making them an ideal gadget to help maintain your hair while on vacation. 
> 2. Beauty Travel Kit
Fashion-conscious frequent travelers are going to love this mini cosmetic set which includes lip balm, deep cleansing moisturizing cream and coconut foot cream.
The fact that everything's made from natural ingredients is just another bonus! 
> 3. National Geographic Travel Book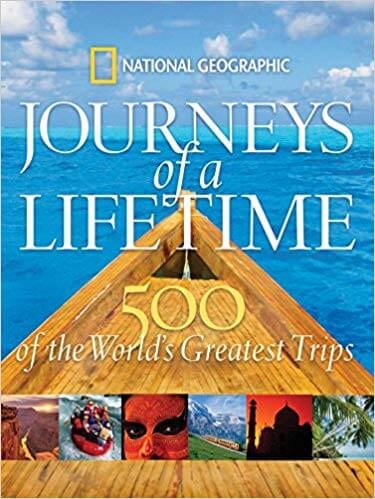 Often times, books make great travel gifts for her because not only do they serve as wonderful coffee table additions, they can also inspire someone to go on thrilling adventures to places they've never been to before.
This particular book by National Geographic is highly detailed and contains loads of gorgeous photographs, which is why it's so popular among travel enthusiasts. 
> 4. Outdoor Sleeping Bag 
Outdoor sleeping bags are good gift ideas for female travelers, especially for those that enjoy cold-weather hiking and camping. 
If you'd like to get one as a present, head over to Amazon.com – they've got a pretty good range and you're bound to find something that ticks all the boxes. 
> 5. Hidden Travel Pouch 
A secret bra pouch might not seem that fancy, but it's an extremely handy and practical item and among the top travel gifts for her that you can get.
Made from soft fabric, it comes with adjustable straps that clip to the front or side of a bra and is perfect for discreetly storing any valuables such as cash and credit cards. 
> 6. Extendable Bluetooth Selfie Stick  
Let's face it:
Snapping a selfie with a selfie stick produces a way better picture than trying to take one without it.
And while you'll see loads of brands selling many different models online, you'll want to opt for a bluetooth selfie stick that's highly adjustable, offers long lasting battery power and is compatible with most smartphones on the market.
Btw, this one in particular is a good choice if you're thinking of getting some cool travel gifts for her. 
> 7. Bamboo Travel Cutlery Set  
Eco travel sets are sustainable, reusable and plastic-free, which make them the perfect present for travel addicts that are also passionate about eco-friendly living.
The cutlery (consisting of spoons, a fork, knife, chopsticks and a straw) is elegant and well made and comes in a small-sized pouch for total convenience. 
> 8. Travel-themed Scrapbook 
Scrapbooks are fantastic travel gift ideas for women that enjoy scrap booking. And it'll be a much appreciated present too for they'll enjoy the opportunity to preserve and treasure their cherished holiday memories! 
> 9. Garmin Handheld GPS
Sometimes, Google Maps just doesn't cut it, especially when hiking or camping in the bush or other remote areas.
Enter the Garmin eTrex 20x.
This handy gadget combines high-sensitivity GPS with sophisticated GLONASS satellite tracking to accurately pinpoint your geolocation, even in dense forest cover or undesirable weather conditions.
Durable and waterproof, it's built to withstand the elements and boasts a long battery life of around 25 hours. It's also equipped with a microSD card slot for extra storage.
Bottom line:
If the female travel fanatic in your life loves venturing off the beaten path, the Garmin handheld GPS is among the best travel gifts for her as it's a solid device that could prevent her from getting lost. 
> 10. Mirrorless Camera 
Looking to splurge on some cool travel gifts for her?
Well, have you considered getting a mirrorless camera?
It's a terrific present for those that want to take high quality photos, but don't like lugging around a bulky DSLR. My recommendation would be the Sony Alpha a6000 – it receives solid reviews and is one of the more inexpensive mirrorless cameras currently available. 
> 11. Door Stop Alarm 
Got a solo female traveler in your friends or family circle?
If so, a door stop alarm would be a good gift for her, especially because safety is usually a priority when it comes to traveling alone to another country.
The gadget, which can be placed under the door, prevents it from opening and will immediately activate a loud alarm if someone tries to force their way inside. 
> 12. Travel-themed Adult Coloring Book 
What do you get a travel buff with a creative side?
Why, adult coloring books of course!
A travel-themed version in particular, is great for relaxing the mind, exploring one's creativity and inspiring a sense of wanderlust.
So if you're looking up travel gift ideas for her and would like to get something slightly unusual, you might want to opt for this wonderful coloring book for adults. 
7 Of The Coolest & Best Travel Gifts For Him 
Trying to figure out what to get a guy who's a travel enthusiast? 
Well, if you're stuck for ideas, this section aims to solve that problem by presenting you with seven of the most unique prezzies that are bound to make the dude in your life as happy as a clam.
So without further ado, here's a list of the best travel gifts for men:
> 1. Arc'teryx Atom LT Hoodie 
First up, we've got the Arc'teryx Atom LT jacket. 
Now before you roll your eyes, this isn't any 'ol jacket. 
Instead, it's a high-performance hoodie that's the perfect gift for a man who travels. 
Lightweight, breathable, durable and insulated, this versatile, quick-drying garment can be worn while hiking up a mountain or when sightseeing in the city.
And the fact that it's stylish is just the icing on the cake! 
> 2. BioLite CampStove 2 Bundle 
If you're going hiking or camping, the last thing you want to be doing at the end of a long day is fumbling with matches or fiddling with gas cookers to cook a warming meal.
Enter the BioLite CampStove 2. 
This impressive little stove comes with adjustable heat settings and efficiently burns wood. Plus, the fire is smokeless so you don't have to shift it around every time the wind changes direction.
And get this:
While your water is boiling away or your meals are being cooked, you can charge your phone, head light or any other tech gadget thanks to the built-in USB charge port.
Very convenient, right? 
Conclusion:
The BioLite CampStove 2 is a fantastic piece of kit that offers brilliant value for money. If you're wanting to get something unique for your man, it's among the best luxury travel gifts for him that you can buy. 
> 3. Premium Quality Wise Owl Hammock  
The feeling of relaxing on a hammock watching the world go by is pretty dang awesome, no? 
That's why it makes for a cool present for that special guy in your life. 
Now while there are plenty of different brands to choose from, I prefer the range by Wise Owl Outfitters because the quality is great and the prices reasonable. 
For starters, their hammocks can be used in various locations – when hiking, camping, lounging in the garden or at the park or beach. 
They are made of top grade 210 T parachute nylon – which means the material is sturdy and extra soft, resulting in a super relaxing and comfortable experience for you. They are also compact and lightweight, so you can easily take them with you wherever you go.
Furthermore, a Wise Owl hammock comes equipped with carabiner clips on both ends and two ropes to hang it up on poles, trees or anything else that has a solid base. 
All of this makes it one of the best gifts for men who love to travel. 
> 4. Engraved Leather Wallet 
Let's face it:
The leather wallet is one item that's always popular as a gift option. And with good reason too. It doesn't cost much, but is an elegant and highly practical present to give someone. 
However, you can take the luxuriousness a step further by getting an engraved leather wallet – which is an even better choice when it comes to travel gift ideas for him. 
As the title indicates, these types of wallets comes with a lovely and meaningful inscription on them that the recipient is sure to appreciate.
Apart from this, they have all of the usual features you'd expect including a cash slot and numerous card slots, RFID blocking (so you're protected from electronic pick pocketing and unauthorized scans) and high quality craftsmanship. 
Again, this deluxe version of a standard leather wallet can easily be considered one of the most useful gifts for traveling men for all of the reasons mentioned above. 
> 5. Power Strip With USB 
Does your guy carry his gadgets with him wherever he goes?
Well, why not present him with a power strip?
Containing multiple outlet plugs and quick-charge USB ports, it'll help him charge several devices simultaneously, thereby saving him plenty of time and unnecessary hassle.
Also, since it's generally small and lightweight, he can easily pack it inside his bag and take it with him whenever he's on the move.  
Conclusion:
Power strips are ideal gifts for traveling businessmen and guys that carry lots of gadgets with them while out and about. 
> 6. Kroser Laptop Backpack
Made from sturdy waterproof fabric, this product is stylish, durable, comfortable and lightweight, making it a top choice among high quality laptop backpacks.
Apart from its outstanding quality, it comes equipped with several other excellent features including:
A built-in external USB port (for easy charging of your smartphone)

An anti-theft zippered back pocket (so you can keep your important items safe)

RFID pockets (that offer good protection for most credit cards, passports and IDs)

Air-flow back padding system for extra comfort

And a luggage strap (which allows this item to be attached to any suitcase or luggage). 
In short, the Kroser laptop backpack is a definite winner in the category of 'best gifts for men who travel.'
> 7. Amazon Fire TV Stick 4K
There's a reason the Amazon Fire TV Stick is so popular.
The value it offers in terms of entertainment is high and it's super convenient and incredibly easy to set up.
Now that's what we call a winning combo. 
Give one of these to your honey and he'll be able to enjoy all of his favorite streaming shows every time he goes traveling and stays at a hotel.
All he needs to do is plug the device into the back of a TV, connect to the Internet and sit back and relax – he'll instantly have access to plenty of awesome streaming channels (including Amazon Prime, YouTube and Netflix) at the touch of a button. 
No wonder the Amazon Fire TV Stick is regularly included in lists of the best gifts for guys that travel!  
7 Fab Gifts For Moms Who Love To Travel 
If you're like me, you probably want to be certain the prezzie you're picking for your mom is absolutely fabulous. 
After all, our mothers deserve nothing but the best, right?
Which makes picking the perfect item for her all the more daunting!
Here's the good news though: 
If she's a passionate wanderluster, I've put together a quick list of 7 awesome presents she's sure to love and appreciate. Hopefully, this should help make shopping for Mama Bear a little easier for you.
So with that said, here are the best travel gift ideas for mom: 
> 1. Passport Scarf 
A stylish scarf with a hidden pocket?
Genius. 
In fact, I really want one just for how practical and handy it is. 
It's ideal for mamas that are paranoid about getting pick pocketed or losing all of their valuables while on holiday. Plus, it can also come in handy if they tend to be forgetful (like mine is)!
> 2. Cosmetics Bag 
A lovely cosmetics bag is among the most popular gifts for a mom who likes to travel and is something she's bound to appreciate.
I suggest buying one that's not just pretty looking, but also highly practical with several organizational compartments and large spacious pockets. 
It's really cute, durable, multi functional and comes with plenty of storage space.  
> 3. Anti theft travel purse 
This is another solid choice when it comes to gifts for moms who travel.
There are many purses to choose from and most of them come equipped with tons of useful features including RFID blocking card slots, slash-resistant material and secure locking compartments. 
Click here to browse the full range on Amazon. 
> 4. Travel-themed Wall Art  
If your mother is a stay at home mom, why not get her some travel-themed art that she can hang up in her lounge or bedroom?
For example, this personalized wooden map would make a lovely addition to any room and help fuel her wanderlust. If you prefer something else, you can check out tons of other gorgeous travel prints here. 
> 5. FitBit   
Fitbit watches are good travel gifts for moms that love to get in a good workout and keep track of their fitness while on holiday.
You'll find plenty of models on Amazon at various prices – simply pick one that matches your budget. 
> 6. Travel Yoga Mat    
If your mom likes to practice pilates or yoga when she's out and about, why not buy her a lightweight, foldable yoga mat? 
She'll love that she'll be able to whip it out and get in some quality yoga time wherever she goes, which makes it among the most popular gifts for a mom who loves to travel.
Go here to check out some top notch travel mats at reasonable rates. 
> 7. An Unforgettable Experience Present   
Has your mother announced she's going on vacation soon? 
Well, you can help make it even more memorable by giving her one of the best travel gifts for women – an experience present.  
Send her on a magical sunrise hot air balloon flight over the unique and beautiful landscape of Cappadocia, Turkey. Or perhaps she's enjoy a delightful, full-day boat cruise from Padua to Venice San Marco? Or how about an awesome city food tour in one of the most sought-after tourist destinations in the world? 
Either way, she'll have a wonderful time and will be very appreciative of your thoughtfulness. 🙂
Btw, my absolute favorite resource for booking experiences is Get Your Guide because they have a superb range of options to choose from and you're guaranteed the lowest prices possible.
7 Superb Travel Gifts For Dad 
Still stuck on what to get your travel-loving father this season?
This list should help.
Whether your dad travels for pleasure or business, you can't go wrong with any of the presents mentioned below. While some are a tad pricey (and luxurious), others are really affordable. And each and every item listed here is something your old man will actually want and appreciate. 
So avoid getting him everyone's favorite last-minute solution (a fancy pair of socks) and consider these best travel gifts for dad that are guaranteed to make him happy: 
> 1. Portable Charger
If your pops is constantly using his phone or iPad to take photographs while on holiday, his electronic gadgets are bound to run out of juice pretty quickly.
That's why a portable charger is the ideal prezzie – it's incredibly useful, but also totally inexpensive. 
And while there are plenty of options out there, the Anker PowerCore+ gets my vote thanks to its high-speed charging and premium capacity. In fact, judging by the truckload of positive reviews this product has gotten, it's one of the most powerful mini chargers on the market today. 
Bottom line?
A portable charger is certainly among the most useful gifts for a dad who travels a lot. 
> 2. Travel Wallet 
If like mine, your old man stuffs his wallet with several cards, cash and other odds and ends even when he goes on holiday, a travel wallet might well turn out to be the perfect present.
This one in particular, is a fabulous choice.
First off, it's waterproof and comes with built-in RFID protection which safeguards important credit card and personal information from identity theft.
Secondly, it contains 5 passport pockets, 8 credit card slots, a large zipper pocket for cash, a smaller zipper mesh pocket for odds n ends, a transparent pocket for flight tickets, a pen holder and a removable key chain holder.
Thirdly, there's a very convenient storage pocket on the outside of the wallet as well – spacious enough to hold your phone. 
To sum up, an universal passport wallet is a very handy and practical item and definitely in the Top 3 on the list of great travel gifts for dad. 
> 3. Polaroid Cube 
They say good things come in small packages and this gadget proves that. Although quite tiny in size, it offers excellent features that provide real value for money to the user.
For starters, it's way more affordable than a GoPro and it shoots high resolution images and HD video. It's also magnetic, shock-proof and splash-resistant. 
Another thing this product has going for it is its ease of use. All you do is press a button and it switches on. Then press a button to snap a picture. If you want to capture a short video clip, simply press it twice. Just insert a micro SD card and it's ready for use. 
So if you're still looking for gifts for dads who like to travel, consider giving your father a Polaroid Cube.
> 4. Money Belt 
This might not be the most glamorous present, but it's certainly a very practical one.
And if your father is paranoid about getting robbed or pick pocketed while on vacation, a money belt will help him feel safer and more relaxed.
These days, you can find plenty of options online from the sleek designs that look very similar to regular belts (but with a hidden zipper) to the more classic pouch style that can fit loads of valuables including passports. 
> 5. Day and Night Heat Sensitive Mug 
Are there any cool travel gifts for dad, you ask?   
Well, does a day and night heat sensitive mug fit the bill? 🙂 
Your father can explore the world each morning while enjoying his cup of tea/coffee. Not only is this ceramic mug of a high quality, it's heat sensitive technology makes it fun to use and a great way to kickstart the day.
In fact, it might just inspire him to plan his next trip!  
> 6. Travel Duffle Bag 
On the lookout for good travel gifts for dad?
This is perfect!   
Every traveling man needs a good weekend bag and this premium leather holdall ticks the box as it's both practical and stylish. Designed with love, it's 100% hand crafted from genuine top grade leather and comes with an adjustable and detachable shoulder strap for added convenience.
To check out more classy looking overnight duffle bags, click here. 
> 7. A Fab Experience Present  
If you want to change things up a bit, why not give your father an experience present?
Look, this is probably one of the more unique gifts for dads who travel a lot, but it can also bring him immense delight.
I mean, you could get him a cool gadget or something (which he'd definitely appreciate)…or you could send him on a desert safari in Morocco where he could spend the night in a tent under the stars.
Think he'll prefer the latter?
You bet. 
In fact, he's going to treasure that memory for years, which easily makes it one of the best travel gifts you can give. 
With that said, my favorite resource for booking experiences online is Get Your Guide because they offer a wide range of activities at reasonable rates. Check them out! 
7 Gifts For Teenage Travelers That They'll Absolutely Love
Ok, trying to figure out what presents to get teens certainly ain't easy. I mean what do you buy youngsters that are at the moody, 'I need my own space' stage?
Well, not to worry because I've done all the heavy lifting for you and nailed down some of the coolest and best travel gifts for teenagers that they'll actually like and use: 
> 1. Headphones 
Ah teenagers and headphones.
It's become a familiar sight now, hasn't it?
A teen walking around with a mobile phone in their hands and a pair of headphones either on their head or hung around their neck.
Two gadgets they cannot live without.
Which means gifting either one of them is definitely going to make you a star in their eyes! 
But since phones can be pretty darn expensive (especially the latest models), headphones are the perfect travel gifts for teens. 
> 2. Binoculars 
The ideal present for teenage wanderlusters that love nature or are into bird-watching. 
Amazon stocks a wide range of quality binoculars and you can easily find an excellent one that will last many years.
The Bushnell H2O in particular is a really solid product. It's waterproof, protected by non-slip rubber armor and offers fantastic visibility and clarity in all conditions. And the price tag is just right. 
In short, this binoculars provides good value for money and would be a great choice when it comes to gifts for traveling teenagers.  
> 3. Bluetooth Beanie Hat 
These are quite different from your usual plain 'ol pom pom hats. They come fitted with modern technology, which instantly make them way more appealing to tweens and teens.
Also known as a music hat, a bluetooth beanie is made from strong acrylic and polyester material that easily stretches to fit all head sizes and provides maximum warmth and comfort.
Furthermore, it's compatible with all bluetooth devices and has a built-in microphone with excellent sound quality – this means you can answer and make calls without having to get out your phone and enjoy listening to music without having to wear additional headphones. 
Oh and it's fully washable too. 
All of this make the bluetooth beanie hat one of the most sought after gifts for teenage travelers. 
> 4. Single-player Travel Games 
Travel games are always super fun.
But if you're wondering what to get for a teen, it's probably best to stick with ones that require a reasonable amount of planning and strategy to win.
For instance, challenging logic games such as ThinkFun Rush Hour and Smart Games IQ Puzzler Pro are wonderful gifts for traveling teens because they'll be spending less time glued to their phones and more time exercising and sharpening their brains. 
Now I don't know about you, but that's a big win in my book! 
> 5. Hoverboard 
Hoverboards are massively popular and rank high on the list of best holiday gifts for teens.
Amazon has a wide variety of snazzy models in eye-catching colors and many come equipped with flashy LED lights and built-in bluetooth speakers. Any teenager will be thrilled to receive one as a present! 
> 6. Travel Beauty Kit or Travel Shaving Kit
If your wanderlust-loving teen is also conscious about looking good when traveling, why not give them a mini beauty kit (for girls) or mini shaving set (for guys).
They're portable, lightweight and packed with toiletries and useful grooming essentials that'll help them maintain their appearance while out and about. 
> 7. Reusable Water Bottle  
This is one item that might not always feature on lists of traveling gifts for teens, but should, because it's great for the health as well as for the environment.
To elaborate…
Not only does a resuable water bottle encourage a person to drink more water and stay well hydrated throughout the day, it also gives them the opportunity to use less plastic.
In fact, considering the benefits it offers, this can be considered one of the best travel gifts for adults as well! 
5 Fantastic Travel Gifts For Friends
What presents do you get for pals that eat, sleep and breathe travel?
Well, I've taken all the guesswork out for you by listing some of the best travel gifts for friends available online.
All of these items are ones that I have either given myself or received from close amigos – and they're sure to be appreciated and actually used by the recipient, which is a huge win in my book!
So let's get to it, shall we? 
> 1. Universal Phone Camera Lenses 
While most folks carry a quality camera with them while on vacation, there are many of us that still tend to use our smartphones to grab a few quick pics and video clips.
And with good reason too.
The vast majority of phones these days come equipped with cameras that are good enough to rival plenty of entry-level DSLRs. So using them is a no-brainer really.
That said, unless you have the most recent models, fitting your existing phone with extra clip-on lenses provides you a greater degree of flexibility and creativity. Plus, they're super fun to experiment with!
Definitely one of the best travel gifts you can give to your friends.   
> 2. Travel Espresso Maker 
Finding and drinking quality coffee while traveling ain't easy.
You either need to locate an expensive Starbucks (which may or may not be available in the place you're in) or settle for some cheap instant coffee.
But with a portable coffee maker, you'll have no problems enjoying a hot mug of delicious coffee even when you're on the road. It's eco-friendly, stylish, lightweight and compatible with both ESE pods and ground coffee. 
All in all, a portable espresso maker is among the most handy travel gifts for friends that are coffee aficionados and passionate wanderlusters. 
> 3. Wireless Travel Router/Media Streamer 
This is probably one of the most useful and versatile devices you can take along with you whenever you're on vacation.
Here's why:
Not only will it charge your phone and help transfer your SD card photographs to an external drive (without having to use a computer), it can also set up a reliable wireless network out of an ethernet connection (perfect for when you're at a place that doesn't have wi-fi).
Seriously, this has got to be one of THE best travel gifts for frequent travelers!  
> 4. Brita Water Filter Bottle   
This product ticks plenty of boxes:
For starters, it's BPA-free (which is always a good thing, right?). It also has an easy-sip straw and comes with a leak-proof lid to prevent spillages from occurring.
But most importantly, it filters water very efficiently and improves the quality of it by reducing the odor and chlorine found in tap water.
In short, the Brita filtering water bottle is a solid choice when it comes to gifts for travel friends because it'll keep them well hydrated wherever they go. 
> 5. VPN (Virtual Private Network) Subscription 
When you travel internationally, often times, you face two problems:
1. You're traveling to countries where geoblocking exists or internet censorship is strictly enforced and 2. You're connecting to unsecured public wifi at all times, which means you're vulnerable to hacking attempts 
A VPN is a fantastic solution to both of these problems.
Once you connect to your VPN server, not only will you be able to easily bypass any geoblocking or censorship, your internet connection will also be secure and encrypted.
Bottom line:
This might not be the sexiest present out of a range of gifts for friends who travel, but it sure is extremely useful.
7 Awesome Personalized, Unique Travel Gifts 
Wondering what to get a wanderluster who already has everything? 
While it can be kinda hard shopping for someone that's got all bases covered, you can still make them 'wow' in delight by giving them something from this list of best gifts for people who travel.
And I'm tellin' ya…
They're gonna be super thrilled.
Guaranteed. (Well, almost!)
Anyway, here goes…
> 1. Scratch Off World Map 
What's a satisfying end to a fantastic vacation?
Coming home and scratching a country (or two) off this awesome world map!
Not only is it a super fun way to keep track of your holidays, it also makes for a wonderful decor in the living room, which means it's a popular choice among unique gifts for travel lovers. 
> 2. Customized Travel Fund Jar
An adventure travel money jar is a cool present to give to a travel fan that's planning their next trip.
In addition to being a fun method of saving up any extra buckeroos or loose change, the jar also serves as a motivational strategy – the faster it fills up, the more it'll inspire the recipient to save for their upcoming vacation.
Plus, personalized travel gifts are always a win, right? 
> 3. Luggage Tags 
Practically all of us stick something on our luggages to make them easily recognizable at airports.
Right?
In the past, I used to secure the handles of my suitcases with eye-catching ribbons.
But some might prefer a more subtle approach and that's where customized travel gifts like luggage tags come in handy. They're an inconspicuous way of identifying your bags and as an added bonus, are super chic and trendy. 
> 4. Travel-themed clothing + accessories 
Let's face it:
There's such a massive range of high quality travel-themed clothing and accessories online, it can be hard to decide what to choose.
Some of my favorite selections include this super cool jacket with a world map print, a cute travel tote bag, a personalized laser engraved travel mug and this cute t-shirt for her (that has 'Hello' in several different languages) and this Keep calm and travel t shirt for him. 
When it comes to unique travel gifts for him that are clothing-related, he's bound to like this snazzy Keep Calm and travel t-shirt. 
> 5. Customized Travel Globe with Pins 
Look, custom travel-themed globes can be pretty pricey.
But they're hands down one of the best travel gifts available, especially if you're keen on giving that special someone something totally unique. 
Not only is a personalized travel globe a perfect way to remember, cherish and celebrate all of the amazing destinations a person has been to, it's also a standout piece of home decor. 
I highly recommend getting this one because it's handmade, fully customizable and comes with pins so people can pinpoint the exact locations they've visited. 
> 6. Travel Prints  
Interested in discovering more ideas for travel gifts?
Well, how about some gorgeous travel-themed prints?
There are plenty of wonderful products out there, but these are some of my faves:   
> 7. Travel-themed Jewelry 
If you've got someone that has a serious case of wanderlust…
…and loves to accessorize her outfits…
…why not get some unique travel gifts for her in the form of some travel-themed jewelry.
Here are some pieces that I personally like:
Personalized world map necklace     
Frequently Asked Questions When It Comes To Travel Gift Ideas  
Here are some frequently asked questions related to the topic of this guide:
> What are good travel gifts?
Every item mentioned on this page. 🙂 
No seriously, the products that have been featured here aren't your usual run-of-the-mill suggestions. I've only included items that I've either given as presents, received from others or ones that I've been wanting to purchase for myself.
So if you've been asking yourself…
'What are good gifts for travelers?' 
You've now got this handy post to guide you to getting the ultimate present for your favorite travel addict! 
> What should I get a girl who likes to travel?
To discover the best travel gifts for women, you'll want to head over to this section: 
12 best travel gifts for her that she's sure to love 
> What to buy a man that travels a lot?
To discover some of the best travel gifts for men, check out the following sections:
7 of the coolest and best travel gifts for him
> What is the best gift for a teenager?
Shopping for tweens and teens isn't easy because they can be pretty picky folks!
Luckily for you, I've got you covered.
So if you're wondering 'What should I get a teenager for Christmas (or any other time of the year)?,' or 'What's a good gift for a 16 year old girl?' or 'What should a 14 year old boy get for Christmas?' here you go: 
7 gifts for teenage travelers that they'll absolutely love 
> What should I put in a travel gift basket?
Well, what type of traveler do you intend giving it to? 
For instance, if the person is an avid hiker/camping enthusiast, you could fill the basket with all sorts of hiking/camping  related items such as a foldable hammock, an Arc'teryx Atom hoodie, a sturdy pair of hiking shoes, a portable charger and an outdoor sleeping bag. 
On the other hand, if the recipient prefers more relaxing holidays, you could opt for a beauty travel set, a bamboo travel cutlery set, an adult travel-themed coloring book, a foldable yoga mat, a bluetooth selfie stick and a travel hairdryer.
It's totally up to you really!
The Best Gifts For Travelers – Conclusion  
As you can see, there are loads of great gifts for travelers at various budgets. And after checking out this guide, you probably have a good idea of what to give the wanderlusters in your life. 🙂 
But…
What if you're unsure if someone will actually like their present?
And what do you get for a person who has everything?
Well, in both of these instances, you might want to play it safe by giving them a travel gift card. For instance, Amazon offers gift cards in several price ranges. And since they stock a massive variety of travel-related items, the recipient is bound to find something they'll want and love.
Alright, with that, we've come to the end of this monster guide on the best travel gifts for globetrotters. 
Happy gift buying! 
PS. Which of the presents mentioned on this page are your favorite? Do you know of any other good gifts for travelers that are not mentioned here? Please feel free to share your thoughts in the comments below.
Also, if you liked this post, I'd be super grateful if you could share it with your family and friends on social media. Thanks in advance! 🙂